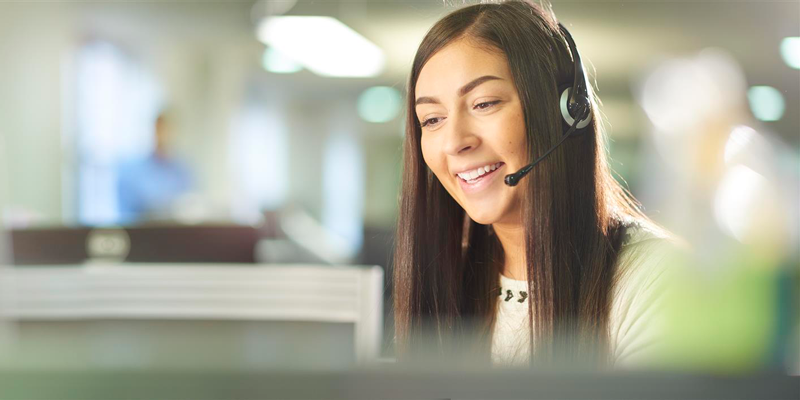 Outsourcing customer service has emerged as a valuable solution for financial institutions seeking to optimize operations, reduce costs, and maintain excellent CX throughout complex transitions.
A solid business case serves as the foundation for informed decision-making, presenting a comprehensive analysis of the potential benefits, risks, and costs associated. It clearly communicates the value proposition to stakeholders, outlining alignment with your organizational objectives, as well as projecting the expected return on investment.
In this blog, we outline the components of a compelling business case and highlight the rationale for outsourcing customer service during the transition, providing a clear roadmap for decision-making and implementation.
Your Framework for Outsourcing Customer Service
In this sample business case, we will explore the rationale to outsource customer service during a complex transition providing you with a clear framework to follow.
Executive Summary
This business case presents the rationale and benefits of outsourcing customer service during a core conversion project. The upcoming transition poses unique challenges to our organization, including:
Increased call volumes

Training requirements

Potential service disruptions
By outsourcing customer service, we can mitigate these challenges, ensure continuity of service, and provide a seamless experience to our customers. This document outlines the problem statement, proposed solution, anticipated benefits, and recommended course of action.
1. Introduction
The conversion project is a strategic initiative aimed at:
Modernizing our organization's technology infrastructure

Improving operational efficiency

Enhancing customer experience
The conversion presents a strain on customer service resources. Outsourcing during this period is a viable solution to effectively manage such challenges.
2. Problem Statement
The transition presents the following problems for customer service:
Increased call volumes and customer inquiries

The need for specialized knowledge and training to address conversion-related queries

Limited internal resources and capacity to handle the surge in customer support demands while ensuring business continuity

Potential service disruptions and extended response times due to staff training and system transition
3. Solution Overview
Outsourcing customer service during the transition brings advantages:
Access to experienced customer service providers with expertise in managing complex transitions and handling increased call volumes

Availability of a scalable workforce to handle peak customer support demands during the conversion period

Specialized knowledge and training of outsourced agents to address core conversion-related queries effectively

Enhanced operational flexibility, allowing internal teams to focus on critical aspects of the project

Cost savings by avoiding the need to hire, train, and manage temporary in-house customer service staff
4. Benefits and ROI
Outsourcing customer service during the project delivers numerous benefits:
Maintained customer satisfaction levels through uninterrupted service

Reduced operational disruptions and improved call response times, ensuring customer confidence

Access to skilled and trained customer service agents well-versed in conversion-related topics

Cost savings by avoiding recruitment, training, and infrastructure expenses associated with temporary in-house staffing

Mitigated risks of service quality deterioration and potential reputational damage
5. Vendor Selection
Selection of an outsourced customer service partner to be based on the following criteria:
Experience and track record in providing customer service during complex transitions

Technical capabilities to handle the financial institution's specific requirements and systems

Scalability and ability to adjust resources to meet fluctuating call volumes

Cultural alignment, ensuring a seamless integration with values and service standards

Cost competitiveness while maintaining quality and performance standards
6. Implementation Plan
The implementation plan of outsourcing to follow these key steps:
Define the scope and duration of outsourcing during the transition period

Conduct a comprehensive vendor evaluation process

Finalize the vendor selection and negotiate the contract terms and service level agreements

Collaborate with the outsourcing vendor to develop an onboarding and training plan for seamless knowledge transfer

Implement a robust monitoring and reporting mechanism to ensure service quality and compliance with established standards
7. Cost Analysis
The cost analysis includes:
Vendor service fees, which will be evaluated based on competitive pricing and cost-effectiveness

Additional expenses related to knowledge transfer, training, and any necessary technology integration

Potential cost savings from avoiding recruitment, onboarding, and temporary staffing expenses

The calculation of the return on investment (ROI) based on the anticipated benefits and cost savings
8. Risks and Mitigation
The risks associated with outsourcing customer service include:
The potential for misalignment of service quality and customer experience with our organization's standards

Data security and confidentiality concerns regarding customer information shared with the outsourcing vendor

Challenges in knowledge transfer and coordination between the outsourcing vendor and internal teams
Mitigation strategies include:
Rigorous vendor selection process to ensure alignment with service quality and standards

Robust data security measures, confidentiality agreements, and regular audits of the outsourcing vendor

Clear communication channels and regular coordination between y

our

organization and the outsourcing vendor




9. Governance and Monitoring
Effective governance and monitoring mechanisms will be established:
Clear roles and responsibilities between

our

organization and the outsourced vendor

Regular performance reviews and reporting to assess service quality, customer satisfaction, and adherence to service level agreements

Ongoing communication and collaboration to address any issues promptly and maintain alignment
10. Conclusion
Outsourcing customer service is a recommended strategy to mitigate risks, ensure service continuity, and maintain customer satisfaction during this critical period. The benefits include:
Enhanced operational efficiency

Reduced costs

Access to specialized knowledge

Scalability
The recommendation is to proceed with vendor selection, contract negotiation, and implementation planning to realize the numerous benefits of outsourcing customer service during the planned conversion.
As specialists in customer experience, we understand the importance of a positive experience during core conversions, RDC conversions, ACH and wire platform upgrades and other system platform changes. With a long history of excellence in treasury management, banking practices, and customer experience, Superior's Technical Assistance Center is here to help you achieve your goals.