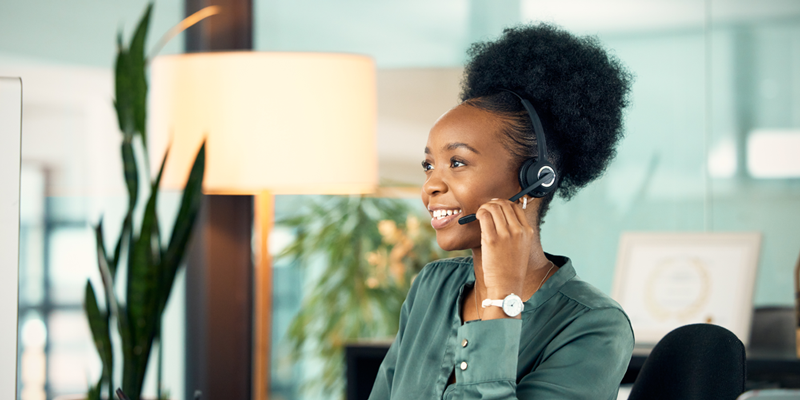 As banks grow and technology ages, core conversions become unavoidable. When this happens, outsourcing customer service resources can be crucial to managing the migration and workload.
For many of your bank's clients, a core conversion can be frustrating and confusing – a mismatch of processes and customer service expectations can be disastrous. Selecting the right outsourcing partner to deliver quality customer service is vital to ensuring seamless interactions and maximizing customer satisfaction.
Therefore, it's essential to have an effective strategy for selecting the right partner for outsourcing your customer service operations. Superior is ready to help – we can take on your client's customer service during a core conversion while they acclimatize to their new technology and processes.
In this blog post, we explore the key components any business needs to consider when choosing a customer service outsourcing partner – and how Superior can help.
Assess the Company's Experience and Expertise
The right customer service outsourcing team can:
Manage the entire customer experience process for you

Set out a

roadmap

for each part of the customer service project

Deliver your clients' software and hardware upgrades in a timely manner

Be experts in solutions including bank ordering platforms, automated billing files and easy reconciliation
Expertise is vital when selecting a customer service outsourcing partner. Check out their website, read customer reviews, ask about their deployment track record. This way, you can be confident they have the knowledge and skills to provide impeccable service to your clients, ensuring that their operations are not hindered by any changes.
Check They Have the Technical Capabilities Expected from an Outsourcing Partner
The right customer service outsourcing team will:
Meet with you and your stakeholders to understand the feasibility of your needs

Have a tailored service delivery plan

Give you access to the right technology for your conversion
It is important to choose a partner with the technical expertise to deal with your specific needs. Therefore, when selecting an outsourcing partner, you need to ensure that their platform is up-to-date, reliable, and scalable to adapt to any future changes. Your chosen partner must have the necessary technical abilities to provide your clients with reliable service quality.
They should be fully transparent with your clients and be happy to show them their technical capabilities, expertise and technological environment. Their tech environment must be compatible with any other technological features your clients use, preventing any integration problems from causing significant delays during a migration.
Make Sure Your Core Conversion Provider's Costs Make Sense
The right customer service outsourcing team will:
Provide your bank and your customers with a fair price determined by the size of the support team you need and the duration of your project
You must consider the cost and service level agreements (SLAs). Cost is a critical factor for any business, so make sure to complete a cost-benefit analysis of outsourcing customer service operations.
Check if your provider offers SLAs that include target performance standards – and consequences in case of any failure to meet these standards. If a provider is not open about what they deliver for their costs, consider looking elsewhere.
Does the Outsourced Provider Have Similar Values?
The right customer service outsourcing team should:
Deliver proactive outreach

Be honest and transparent
When you are outsourcing your customer service team, choose a provider who matches your values – as this third-party will be representing your business during your core conversion. If they don't align with your company values, they will be actively damaging your hard-earned brand reputation.
At Superior, our Technical Assistance Center team is committed to delivering proactive outreach, delivering proactive outreach, honesty, and transparency with customers, always. We keep you up to date with agreed performance metrics, so you know how your customers are being serviced.
Scalability and Flexibility
The right customer service outsourcing team will deliver:
Flexible capabilities – we know that plans change, so our services adapt with you

Scalable services – our TAC service grows with you as you convert your technology
A good company should offer scalability and flexibility to accommodate your brand's short- and long-term needs. An agile customer service partner will accommodate frequent customization requests, such as new channels or escalation paths – without breaking their service standards and /or your company culture.
It's vital to consider your future growth plans and how they might affect your outsourcing partner's ability to support your brand. Choose a partner who can easily adapt and scale to your company's requirements without suffering a loss in performance.
Communication and Reporting Options
The right customer service outsourcing team will:
Provide you with a proprietary ticketing system, enabling your clients to check what is happening with their account, what tickets their customers have raised and what support representative is dealing with which ticket
Give you personalized reports and dashboards that show your customers valuable customer interaction data
Communication is a crucial aspect when working with an outsourcing partner. A good partner will offer various communication channels and provide regular updates. Clear communication prevents mistakes, ensuring operations run smoothly. Reporting must be flexible enough to adapt to the communication needs of the client. Choose a strategic partner that offers a communication channel that is user-friendly, transparent, and customizable to adapt to your company's needs.
Risk Mitigation
The right customer service outsourcing team should:
Identify potential risks early in the project and map out pathways to mitigate risk

Create multiple contingency plans to be ready for any situation and deal with unexpected challenges
As a bank, you want to ensure that your chosen core conversion partner will cause minimal damage to your brand reputation as well as your clients. Therefore, taking the time to assess the risk profile of potential outsourcing partners before engaging their services is key. Consider factors such as the partner's record details, for instance, customer feedback on social media, resolve time for every issue, how often disputes arise, ethical transparency, and how they handle adverse situations. Selecting a partner that has demonstrated it can manage risks will significantly minimize the chance of any negative impact on your reputation.
Conclusion
Choosing the right customer service outsourcing partner for a core conversion is no easy task. As discussed in this post, it's essential to review a partner's expertise, technical capabilities, scalability and flexibility, among other features.
Take your time to assess each of these factors when choosing a partner to outsource your customer service operations to. Superior provide the level of support needed to maintain a seamless customer experience during your core conversion. By following the strategies discussed in this post, selecting the right outsourcing partner will be a more straightforward experience, with guaranteed success.