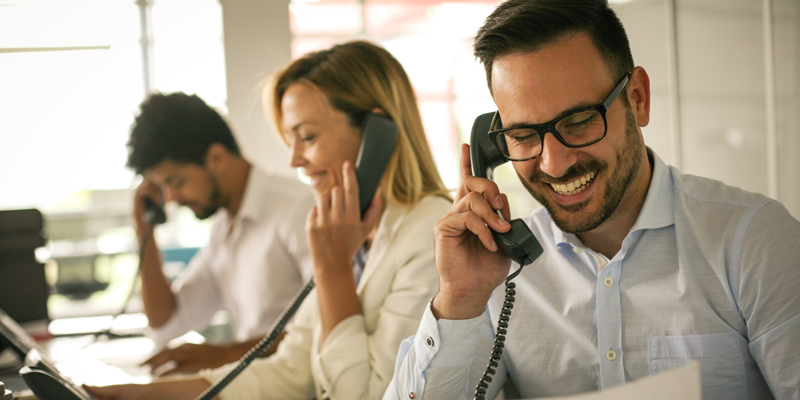 Using a third-party vendor to outsource activities that would usually be carried out by the bank can quickly increase operational and financial efficiencies as well as reduce costs and improve customer experience.
What Are the 6 Advantages to Outsourcing Customer Service During a Platform Change?
Outsourcing customer service during a core conversion, RDC upgrade, ACH/Wire platform upgrade and other system changes allows bank management to increase its focus on key business functions and accelerate the delivery of such services.
Customer experience is critical during a system change. Successful technology migrations are pointless exercises if customers defect. The need for a smooth implementation and a successful customer journey is essential. Too often customer experience is put on the back burner until the last moment with all attention focused on the technology result. Outsourcing the customer experience during a core conversion, RDC upgrade, ACH/Wire platform upgrade and other system changes brings numerous benefits. Here are the top 6 advantages of working with our Technical Assistance Center (TAC):
1. Higher client retention
Happy clients have a longer relationship lifecycle and an increased propensity to use new products and services in the future. By outsourcing, you get more time to focus on your conversion and can rest easy knowing your customer service is being handled by professionals. Good client retention means greater average customer revenue over an extended period. Investing in client experience is essential to avoid any disruptions or the rise of poor service when attention may be directed elsewhere.
2. Scalability and flexibility
Hiring, training, and managing customer service agents can prove an arduous task. Whether you staff up with permanent staff, temps, or contractors provided through an agency, you will need to professionally train and onboard them, provide equipment, and tax your managers to accommodate the increase in staff. A professional contact center gives you the flexibility to quickly scale your operations to meet the changing needs of your customer during the core conversion, without the stress of adding resources.
3. Professional expertise
Specialist contact centers have the expertise and training to deliver exceptional customer experience and boost your competitive edge. Contact center interactions can be recorded, stored, and reviewed for continuous customer service improvement with better customer information. As customers interact with the contact center, they share important feedback which can be gathered and used to optimize customer experience in future interactions. Contact centers have the capability to collect and analyze ongoing customer feedback to continuously improve CX.
4. Refocus core competencies
Outsourcing customer care during periods of change allows your team to focus on core system migration priorities. Expert vendor partners can take care of hiring, training, and managing a competent team so you don't have to. Customer experience can be handled expertly during a period of change with call fluctuations anticipated. While employees are juggling the other roles and responsibilities that come with a system change, you can ensure excellent customer service with an expert vendor.
5. Real time reporting and tracking
Customer service providers can provide real-time insights with daily, weekly, or monthly reporting. Reporting and tracking can be tailored to the individual needs of the financial institution. Any data captured can be reported on. Reporting is essential to understanding the types of calls being handled such as call disposition and customer satisfaction levels. Tailored reporting and analytics can be used to refine customer experiences and improve process efficiencies.
6. No need to invest in additional technology
Outsourcing to a specialist partner removes the requirement to invest in expensive technology with its associated costly and training requirements, which will only be used for a short time during the client transition period. Expert contact centers will bring added value by investing in the latest contact center and customer experience technology. Your bank (and your clients) can benefit from best in class technology and service without the significant upfront investment.
Outsourcing Customer Service Can Improve Your Customer Experience and Brand Reputation
The advantages of outsourcing customer service during a conversion are significant. Businesses are nothing without their customers and providing excellent customer service is the key to customer retention. Outsourcing can save time and money while ensuring, and in many cases improving, customer satisfaction.
Don't Let Your Customer Service Slip During a Core Conversion
Delivering customer satisfaction is essential during system changes. Download '10 Best Practices for a Successful Client Conversion Experience' to understand how to ensure an excellent client experience with high customer satisfaction during a system change.
Our Technical Assistance Center (TAC) is a specialist contact center and proprietary scheduling software that handles your client's onboarding and training needs. We will work with you to understand your requirements and map out a plan to complete the program goals in an efficient timeline. Customer satisfaction is our specialty, and we deliver excellent customer experience during system changes.
Got further questions? Book a call to discuss your support needs.