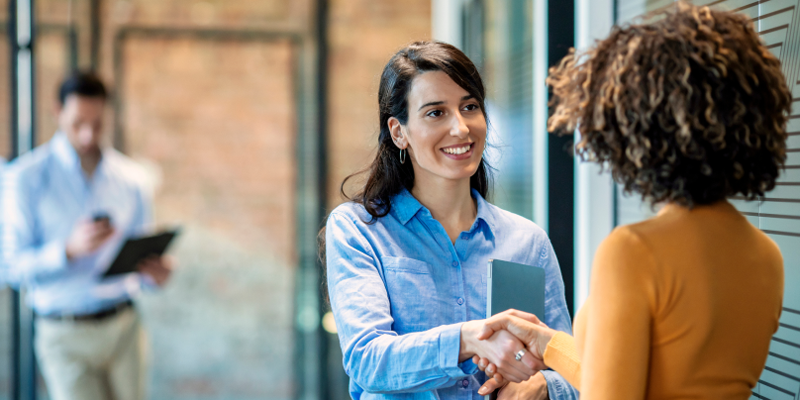 'The customer experience is the next competitive battleground'
Jerry Gregoire, former CIO at Dell
Comparing Customer Experience and Customer Service: Understanding the Key Differences
In today's fast-paced business landscape, providing excellent customer service is no longer enough. Companies must strive to create positive customer experiences that keep clients coming back, especially in the financial sector. But what exactly is the difference between customer service and customer experience?
Customer Service
Customer service is the act of providing help and support to customers. This includes answering questions about account information, addressing customer complaints, and providing information about financial products and services. It is the basic level of support that customers expect and require. Excellent customer service should be timely, effective, and efficient. It should be able to anticipate and solve customer problems with minimal friction.
Customer Experience
Customer experience is the overall perception of a customer's interactions with the organization. It includes not just customer service, but also the design of financial products and services, the ease of use of online banking, the friendliness and accessibility of staff, and the overall atmosphere of an institution. A positive customer experience is one that leaves the customer feeling satisfied, valued, and loyal to the brand. In other words, customer service falls under the broader umbrella of customer experience.
Key Considerations About Customer Experience
1. Customer experience is proactive
This means that it is about creating an emotional connection with customers. By creating a positive experience, financial institutions can differentiate themselves from competitors and create loyal customers.
2. Customer experience is multifaceted
Customer experience covers various interactions with a brand across a customer's journey. A positive experience at one stage can be offset by a negative experience at another. Financial institutions must be aware of every possible interaction and strive to create great experiences at every touchpoint.
3. Customer experience requires a holistic approach
Organizations must consider every point of connection, from the first interaction to post-activity follow-up and support. Companies must listen to their customers, use feedback to make improvements and create a better experience.

Listen to our Webinar with Strategic Treasurer - Platform Conversions & Customer Experience.
Examples of Successful Customer Experience Strategies
1. Personalization
Personalization can make customers feel valued and appreciated. Financial institutions can use data and analytics to personalize the customer experience by offering tailored products, services and support, and providing personalized communication.
2. Convenience
It is critical for banking to be easy and convenient for customers. This can include providing online banking, mobile apps, digital online tools, and best-in-class customer support.
3. Transparency
Being transparent can increase trust and loyalty. It helps with building long-term relationships and leads to increased customer retention; customers are more likely to stay loyal and continue doing business with a company they trust and understand.
The Benefits of Outsourcing Customer Service to Improve Customer Experience During a Core Conversion
Another critical area where creating a positive customer experience is essential is during a core conversion or platform migration. For financial institutions, this means upgrading or replacing legacy systems with more advanced and efficient technology, or navigating a merger or acquisition and consolidating banking systems. This process can be challenging for both the institution and their customers as it can cause disruptions and inconvenience. However, if done correctly, it can seamlessly aid the customer experience by providing more advanced features, better security, and improved digital services.
Dedicated Team of Experts
Outsourcing customer service to a vendor provides a dedicated team of expert client service professionals who are trained to handle complex technical issues and provide quick and effective solutions. This can help to minimize disruptions and provide a more seamless transition. Additionally, outsourcing customer service provides access to specialized expertise and resources that can be difficult to replicate in-house.
Enables Your Team to Focus on Value-add Activities
One of the key benefits of outsourcing customer service is that it allows financial institutions to focus on their core competencies. Instead of dedicating resources to customer service, financial institutions can focus on developing and improving their products and services. Additionally, outsourcing customer service can help financial institutions to save money by avoiding the costs associated with recruiting, training, and managing customer service staff.
Customer Experience and Customer Service are Two Distinct But Closely Related Concepts
Customer experience and customer service are separate entities but closely interconnected. Customer service refers to the actions and interactions a company has with its customers to address their needs and concerns, while customer experience covers all aspects of a customer's interaction with a company, including the product or service itself and the overall feeling they have about the company. Both customer service and customer experience are essential to provide the best possible service to its customers.
Outsourcing customer service can be an effective strategy for improving customer experience during a core conversion or platform migration. By providing customers with a dedicated team of expert customer service professionals, financial institutions can minimize disruptions and provide a more seamless transition. Outsourcing customer service can also help financial institutions save money and focus on their core competencies.
As specialists in delivering excellent customer service, we understand the importance of a positive customer experience during core conversions, RDC conversions, ACH wire platform upgrades and other system platform changes. With a long history of excellence in treasury management, banking practices and customer experience, Superior is here to help you achieve your goals.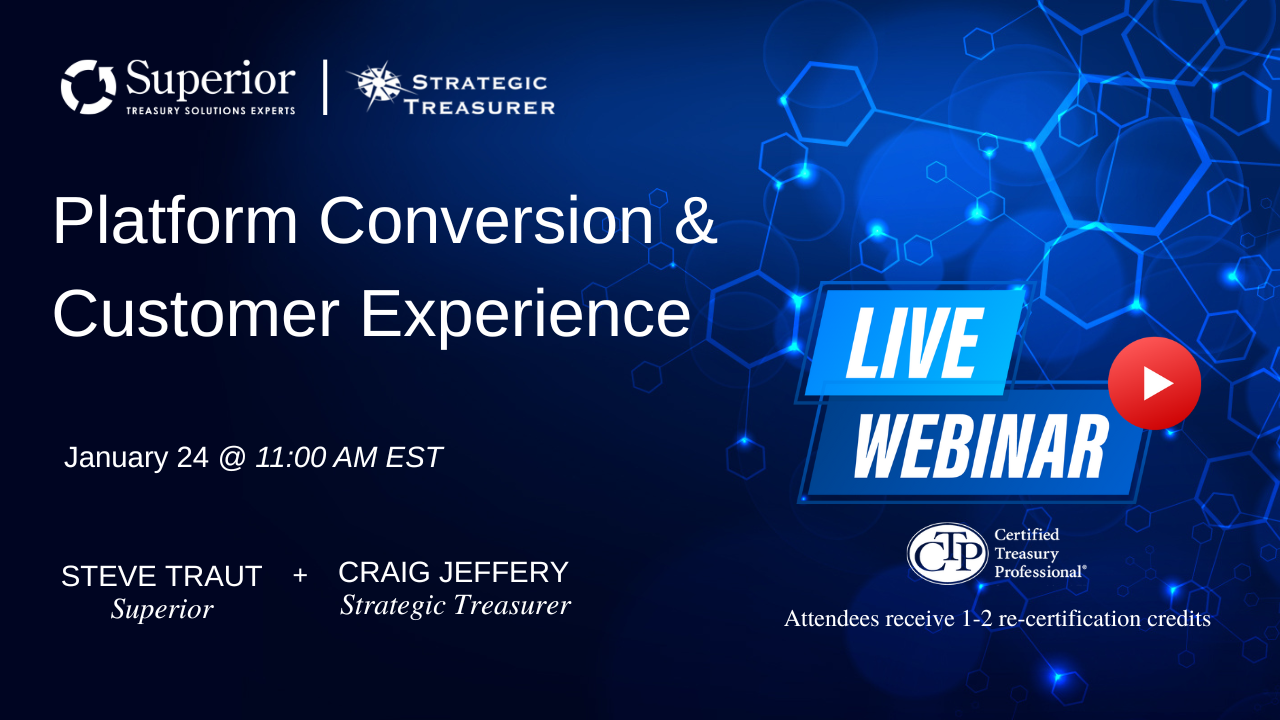 Find out how the Technical Assistance Center can improve your customer's experience