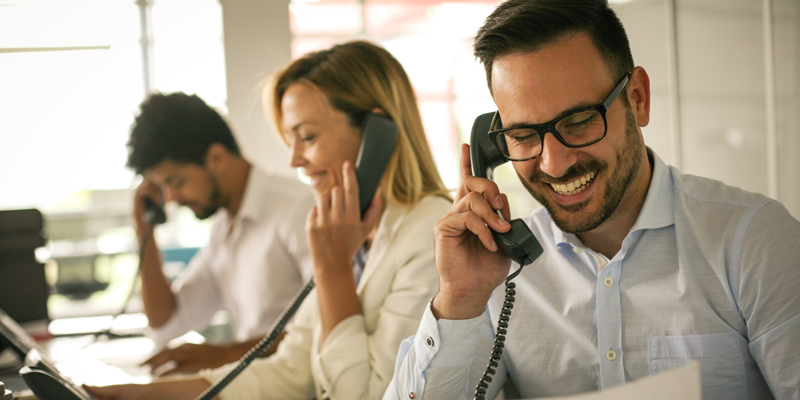 Technology change management is essential for businesses looking to stay competitive and up to date in their industries. However, implementing new technology can be challenging, and it requires careful planning and execution to be successful.
Financial institutions invest significant time and resources in platform changes to keep up with industry developments and customer needs. However, customer experience can often get overlooked during a core conversion or technology upgrade. While it is essential to devote equal weight to customer experience alongside the technological change, all too often CX gets pushed down the priority list. Not surprisingly, McKinsey's 2022 State of Customer Care Survey found that customer care is now a strategic focus for companies.
Why Prioritizing Customer Experience is Key to Successful Change Management
In this blog post, we will discuss five steps to successful technology change management while ensuring a positive customer experience.
1. Plan For Change
The first step in any change management project is planning for the change. This involves identifying the need for change, defining the scope of the change, and setting objectives. Before embarking on any new technology implementation, businesses need to assess their current technology infrastructure and determine where improvements can be made. They should also identify potential risks and develop a contingency plan.
One way to plan for change is to create a project plan that outlines the goals, objectives, and timelines for the new technology implementation. This plan should also identify the roles and responsibilities of everyone involved, including product management, IT staff, customer service, marketing, end users, and project managers. The project plan should be regularly reviewed and updated as necessary to ensure tasks stay on track and that any changes to the scope or timeline are communicated effectively.
2. Align Stakeholders
Stakeholders can include product managers, IT staff, customer service, end users, customers, and suppliers. By involving stakeholders in the planning and implementation process, businesses can ensure that everyone is on board and understands the benefits the new technology will bring.
An effective way to align stakeholders is to hold regular meetings or workshops where stakeholders can provide feedback and ask questions. It is also important to communicate the benefits to stakeholders so that they understand the value.
3. Train End Users
Training should be provided before any new technology is implemented to ensure that end-users are comfortable and can use it efficiently from day one.
Training can involve classroom-based sessions, online courses, or one-on-ones. The training should be tailored to the needs of the end users and should cover all aspects of the new technology, including how to access it, how to use it, and how to troubleshoot any issues that may arise. Training can be successfully outsourced to a specialized vendor.
4. Communicate Effectively
Communication is key to ensuring that everyone involved is aware of what is happening and understands the benefits. Effective communication can help minimize any resistance and ensure smooth implementation. Communication needs to be transparent and allow for feedback. End users need to be able to communicate at every touchpoint to avoid frustration and churn.
5. Test and Evaluate
Before any new technology is implemented, it should be thoroughly tested to ensure that it is working correctly and that it meets the needs of the business. This testing should be conducted by IT staff, end users, and any other stakeholders who will be affected.
Once implemented, it should be evaluated regularly to ensure that it is meeting the objectives set out in the project plan. Any issues that arise should be addressed promptly to minimize disruption.
Technology change is crucial for any organization that wants to remain competitive and meet the evolving needs of its customers.
Ultimately, successful technology change management is about balancing the needs of the organization with the needs of its customers. By including customer experience at the outset of the change management process, organizations can achieve a successful transition to new technology that benefits everyone involved.
With careful planning, the right strategy and a trusted vendor who understands the value of customer satisfaction, delivering a positive client experience during technology change is very achievable.
As specialists in customer experience, we understand the importance of a positive experience during core conversions, RDC conversions, ACH and wire platform upgrades and other system platform changes. With a long history of excellence in treasury management, banking practices, and customer experience, Superior's Technical Assistance Center is here to help you achieve your goals.
---
Case Study Snapshot
Discover how a California bank achieved a 99.5% CSAT with Superior's Technical Assistance Center (TAC)
Overview
A California bank engaged Superior's Technical Assistance Center to migrate bank clients following a recent acquisition.
Project Goals
The project aimed to help 798 bank clients migrate to the new banking system including:
Confirming access to online banking

Uninstalling legacy scanner drivers

Installing new scanner drivers

Testing the new scanner with the new online banking system

Ensuring a seamless transition and happy customers throughout the project
Key Challenges
Assisting 798 bank clients with a smooth and successful RDC migration to their new Remote Deposit Capture online system.
Results
Thanks to Superior's Technical Assistance Center, the California bank successfully migrated 798 bank clients to their new online banking system. The CSAT score of 99.5% indicated a high satisfaction among the migrated clients.