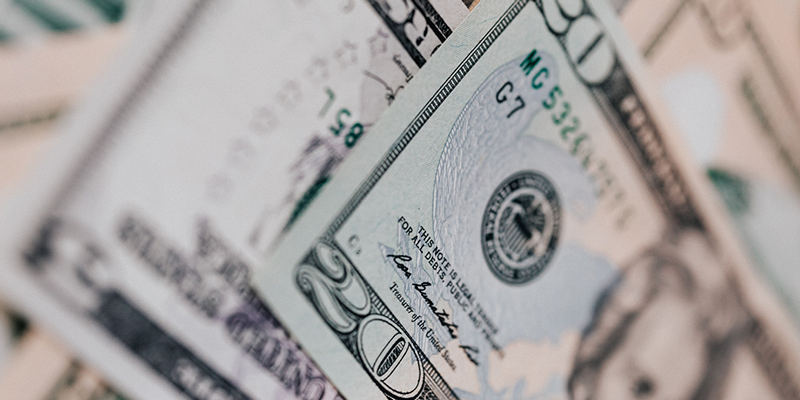 The smart safe market has taken off, there's no doubt about that. It's easy to claim that banks need a Remote Cash Capture program, including the use of smart safes, to help them bring a host of benefits to their customers. But what does that really mean for the day-to-day operations of a bank? What does it mean for the experience a bank's retail customers will receive?
Too often, articles speak in broad brush strokes when they try to define a service such as Remote Cash Capture (RCC). But we want to answer this often-asked question head-on: how is an RCC program as good for banks as it is for its retail clients?
In this post, we'll explore the real, tangible benefits that banks can expect to see if they choose to offer a Remote Cash Capture service at their bank.
Not only that – but we'll explain how these advantages trickle down to your retail clients, as they receive an improved customer experience, not only from your bank but directly with a provider, such as Superior.
Your Customers' Pain Points Have Changed – Have You?
The first step is understanding your retail customers: what does their world look like right now?
Many retailers are feeling stretched due to the changing nature of work

They feel stressed about job security since a lot of their colleagues have been let go during the pandemic

They need quicker and easier ways to do things than ever before
As Colin Holden, Vice President of Techology, has found when talking to his clients:
"It's all about the labor at the moment. If you're a manager at a retailer, you're not really managing right now, you're "doing the work" and getting stuck in it because your team might be down two people – so there's no way you can leave the premises and go to the bank."

At the moment, the retail manager is likely performing tasks such as:
Counting money - which is a non-value add activity for a senior member of staff)

Working front-of-house - risks associated with leaving the site to make a bank deposit are too great

Depositing cash manually at the bank - risking security and efficiency of the business
These are the customers that banks can add most value to with a Remote Cash Capture service. They're customers who are trying to find a way to automate their in-store cash handling. What if you were the bank that could bring a solution to their problem? There are two ways to do this:
Banks can have a welcome conversation about automation directly with retail customers, in a truly consultative capacity

Alternatively, working with an organization such as Superior, a bank can hand over the consultation with retailers to us – and there's no cost to roll out this referral program
Offering Remote Cash Capture puts your bank in a position to better understand the market, consult with your clients, and truly deliver what they want. It allows you to become even more helpful to retailers – and more than that – become their one-stop-shop.
Invest in the Right Places
In the last couple of years, the market has moved, and so has labor. The more comprehensive the solution that banks can offer their retailer clients, the more they will choose to fulfill all their financial needs with your organization. The way to do this is to keep all banking options open so that – no matter the age, capacity, or geography of their customers – a bank covers the range of preferred solutions.
With RCC, all payment types can be covered in one service:
"The digital transition is already happening... but people still have cash and checks. So how are you keeping everyone at your bank happy?"
-Colin Holden, VP of of Techology
A few years ago, many banks were determined to invest in new, in-branch technology, such as self-service deposit screens. But now footfall in banks is reducing – especially with commercial customers – is this still a wise investment? How sure are you that your branch will actually stay open long into the future?
Investing in an RCC program instead could be a better long-term strategy because:
Smart safes

mitigate risk, no matter what happens to the future of in-person banking
RCC program provider will consult with you on what safe is right for you
Provider will know how to ship and install safes as well as train your customers
Provider will chase the armored carrier for you if there are issues with punctuality, availability, and service
Rethinking the RCC options your bank offers is something Superior can help you with.
Making the Switch Appealing and Easy for Retail Clients
It's natural for retailers to think: 'a bank network doesn't charge me to physically make a deposit in the bank branch, so why would I start paying for an RCC program when I can go in-branch for free?'
Rather than having to walk to the branch, leave the retail site, process and count cash in the back room, and account for human error, a Remote Cash Capture provider can help make the transition to smart safes incredibly smooth – while saving money in the long run.
Colin Holden hears about money-loss issues caused by convoluted, manual processes at commercial businesses, all the time:
'I spoke to a prospect the other day who said: "If I'm short $10 a day then I'm not going to go looking for it – I don't have time." Well, that's $300 in a month and it soon adds up.'
To avoid human error, automated cash operations with certified smart safe and recycler solutions help retailers:
Reduce loss and theft

Improve security – the platform that this service uses covers all the areas that a bank is worried about: e.g. confidential information, data security, infosec

Work with any armored carrier, thanks to independent and hardware-agnostic solutions

Enhance reporting capabilities with robust and easy-to-use software
When retail customers hear these benefits, there's little chance they'll want to continue doing things the manual, time-consuming way they've grown frustrated with.
Time-saving, Experience-enhancing Tool for Banks
Until recently, a retailer might have known exactly what their bank's fees were, but now some banks have changed their model to charge per deposit. Other changes are happening too:
Retailers don't know whether the branch will be open; if it's closed then it's a wasted journey and they'll have to try again tomorrow

On any given day thousands of branches aren't open across the U.S.

Fewer branches mean there are more people in them when they do open, and the experience is worse for those making deposits

Some banks are even at the point where they have to turn retailers away when they turn up in-person at their banks
Banks are torn between keeping valuable customers and turning away those who they can no longer service at a high level – or who want services they don't currently offer. Instead of getting to a point where banks lose business, it's important they get in front of demand now and show retail customers their partnership will benefit their businesses for years into the future.
Colin Holdren summarizes:
"Instead of getting rid of retail customers, give them a program that offers them the cash automation that so many other retailers are taking advantage of. They won't have to send their manager out of the store to make a bank deposit any more. Instead, they'll get provisional credit and all the other benefits that accrue through an RCC program."
If you'd like to speak to Superior about your RCC options, please click here.