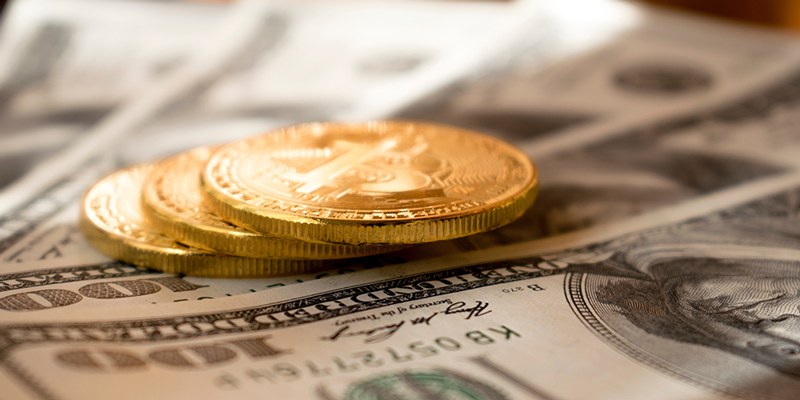 Remote Cash Capture (RCC) solutions are nothing new: since 2004 integrated cash management and smart safe solutions have increasingly been integrated into a banks' offering across the US – especially by larger banks. The service helps your customers replace labor-intensive, error-prone manual processes with efficient, automated alternatives.
Plenty of banks offer RCC programs, does yours? Is it time to reconsider offering your clients a Remote Cash Capture service?
In this post, we'll be identifying how offering a RCC program at your bank could help transform your service, give your retail customers more of what they're looking for, and prevent you from getting left behind in the ever-changing financial landscape.
Enhance Your Client Experience with RCC

A modern Remote Cash Capture solution helps banks control and enhance their client experience through technological automation, while a,lso delivering the same consistent, people-first experience their customers love. Colin Holden, Vice President of Sales, acknowledges that it can be difficult to consider making a change if you've been used to doing things a certain way:
"Why not automate your cash handling? Let technology do that portion of your work. You're automating other places in your business to free up your time – why not here, too? Because you've always done it that way? That's no reason to stick by processes that no longer work for your business and clients."
Superior coaches you through the process, becoming an extension of your bank's team until you feel confident to deliver the service yourselves. Superior's RCC model includes:
Systems management

Sales management

Armored carrier negotiations with your client

Support with the purchase or lease of smart safe devices

Visibility of real-time data

Same-day provisional credit for merchants

Cash pick-up schedule, determined by the bank and merchant

Cash verification and delivery to the bank's vault

Full credit after reconciliation

24/7 monitoring and alerts, visible to Superior and the bank.
With 10% market penetration and an estimated Remote Cash Capture US market of 1.2 million safes, there's a huge opportunity for banks to deliver exactly what their retail clients are looking for.
Make RCC Your Key Differentiator


We've noticed the RCC market is shifting from the legacy Cash-in-transit or CIT-deployed model, to a bank-deployed smart safe solution. This is because banks are now focusing more on:
Controlling their clients' experience

Designing solutions consistent with their brand's value offering

Offering services unique from their competitors
The RCC program also gives banks a way to differentiate themselves in the market in two ways:
When competing with local banks, they can offer more in terms of breadth of service and variety of solutions.

When competing with larger, national banks, they can compete in terms of personalization and great client relationships.
Instead of getting in the way of retaining and growing client relationships, Remote Cash Capture enables banks to focus on important trust-building and service activities, instead of wasting time on manual processes.
Why RCC Might Not Have Been Right for Your Bank – Until Now


Since the pandemic, you might have started re-thinking the way you do things. Maybe you're considering:
Changing your retail bank footprint

What purpose your branch needs to have in a post-pandemic world

Actioning branch consolidation

Offering options that are actually good for retail clients, not just for your branch

Where the market is going

What your peers are doing

Whether your understanding of the future landscape is secure

Whether you're going to get left behind.
You probably already know that an armored carrier solution is a great option for many retail customers – perhaps you've experimented with this offer at your bank previously with varying degrees of success. The question is whether to make the move to a modern RCC program or not.
Some of the common objections Superior hears from banking clients are:
"I don't have enough retail clients to make use of RCC."

"It's too intensive to deploy right now capital-wise because I have to set up files and banks to have inventory."

"We had a bad experience previously with an armored carrier service and don't want to go through that again."
Armored carriers were the first to roll out the RCC service in the early 2000s. They partnered with banks but gave them a disappointing service which proved to be nothing like a partnership. When account managers left the carrier service, they weren't always replaced by new ones, and so many banks were left abandoned with no explanation.
In the light of the pandemic, carrier services have been negatively affected further because of driver shortages. Colin Holden explains:
"Getting carrier services to work well has been hard for retailers. Right now in the US, there are national armored carrier companies who have 4,000 job openings. They haven't been able to service certain locations for a month and a half which has led to a poor customer experience."
Managing these carrier relationships directly can become a headache for retailers and banks alike which is why outsourcing your RCC program to an external provider - who will also negotiate armored carrier management with your clients - could be the answer. Outsourcing this service also addresses the issue of roll-out being labor intensive – Superior takes on the heavy-lifting so you can focus on your customers.
What are the Consequences of Inaction?


If you're like many of the banks we speak to, you might fear losing clients to other banks who are offering broader services.
Not long ago, US banks were footprint-heavy, brick-and-mortar brands on everyone's street corner. You'd physically go into your branch to conduct personal and business transactions, and build relationships with the staff.
But since the pandemic, people just haven't been showing up at their traditional branches. So how are they banking instead? They're moving to digital.
Automated solutions that can be accessed remotely have become the only way for many businesses to survive the pandemic. They've had to adapt and shift the way they bank.
If retailers decide this is the route to go, how helpful is your bank in supporting them?
Would they be able to stay with your bank?

Would they look for a more dynamic, forward-facing competitor?

Can you afford to lose retail clients right now?
"Instead of losing retail customers, give them a program that offers them the cash automation that many other retailers are taking advantage of – and they won't have to send their manager out of the store to make a bank deposit anymore. They'll get provisional credit and all the other benefits that accrue through an RCC program." -Colin Holden.
The simple fact remains that if you don't broaden your services to include Remote Cash Capture, you could be inadvertently squeezing your bank out of the market. If you don't jump on the opportunity to help your retail clients with the problems they currently face, then another bank soon will.
If you'd like to speak to Superior about your RCC options, please click here.