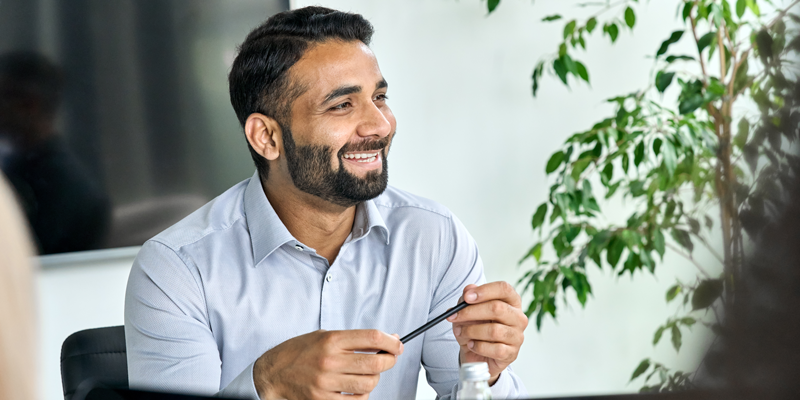 'Major business changes like M&A naturally stress customer relationships, testing brand loyalty and disrupting established expectations and habits. Distracted by due diligence and later asset integration, senior management's attention can slip, leading to a lack of overall customer focus and the integration or forced migration from one customer interface to another can go dramatically awry - creating confusion, anger, and, ultimately, customer abandonment'
Mark Williams, Chief Revenue Officer, Americas, Merrill Corp.
As the banking industry faces mounting competition, technology disruptions, and regulatory pressure, mergers and acquisitions (M&A) have become one strategy that banks can use to improve their competitiveness and deliver value to their customers. However, the disruption associated with M&A can put significant strain on banks which often bleeds into customer service.
A study by Accenture found that 52% of customers have switched providers in the past year due to poor customer service. In fact, customer experience is the most significant driver of customer loyalty during a merger or acquisition, even more so than price, product or service offerings, as found by Gartner's customer experience survey.
In this blog, we outline 6 ways you can maintain and improve customer service during M&A.
Why Prioritizing Customer Experience Is Key
According to a study conducted by Bain & Company, companies that deliver superior customer experiences grow revenue roughly 4-8% above the market rate. A positive customer experience can help build trust and loyalty with customers, which can lead to increased customer retention, referrals, and growth opportunities.
Successful integration requires a customer-first approach. Acquiring firms should create a unified customer experience vision and make customer experience central to their M&A strategy.
Here are some strategies that financial institutions can use to ensure a positive customer experience during M&A.
1. Communicate Clearly and Frequently
One of the most important strategies to ensure a positive customer experience is clear and frequent communication. Customers want to know what's happening with their accounts, what changes they can expect, and how they will be impacted by the merger or acquisition.
Financial institutions should provide clear and concise information about what is happening and when it's happening. This can be done through a variety of channels including phone, email, website updates, and direct mail. Banks should establish a dedicated team to respond to customer inquiries promptly and accurately, as well as proactively address potential issues that may arise. Banks can outsource this provision to a specialized vendor. Providing customers with timely and clear information builds trust and confidence in the merged entity and helps reduce customer attrition.
2. Align Products and Services
Financial institutions should focus on aligning their products and services during M&A. This includes reviewing the combined product and service offerings, assessing customer needs and preferences, and identifying areas where the merged entity can provide better value to customers. For example, the merged entity may be able to offer new products or services that were not available before or provide better pricing options for existing products or services.
It is also essential to ensure that customers have a seamless experience when accessing their accounts and services, regardless of the channel they use. This may involve integrating the customer-facing systems of both banks, including their apps, online banking platforms, and call centers. By providing a consistent and seamless experience, banks can help minimize disruptions and ensure a positive customer experience during M&A.
3. Invest in Training and Development
It is crucial to invest in training and development to ensure that employees are equipped with the skills and knowledge to deliver a superior customer experience, particularly during M&A. This includes training on the new products and services offered, as well as customer service skills and best practices. Customer support and employee training can be delivered by an experienced vendor.
Banks should also focus on building a strong customer-centric culture that emphasizes the importance of delivering exceptional customer experiences.
Onboarding clients from the newly acquired bank and providing training on all new systems and platforms can help streamline the transition process and ensure a positive customer experience. Providing new checks, deposit slips, and other supplies with their new bank can help clients feel more comfortable with their new financial institution and promote long-term loyalty.
4. Maintain Consistency
It's important to maintain consistency in customer service, branding, and product offerings during mergers. Customers may become confused or frustrated if there are sudden changes to the services or products offered, or if they receive different levels of service than they are used to.
To avoid this, financial institutions should take the time to ensure that the customer experience remains consistent across all touchpoints, including branch locations, online channels, and customer support. This can include ensuring that branding and messaging is aligned, that account information is transferred smoothly, and that customers have access to the same products and services they had before the merger or acquisition.
5. Invest in Technology
Investing in technology is another key strategy for ensuring a positive customer experience during a merger or acquisition. With the right technology in place, financial institutions can ensure that customer information is transferred smoothly, customer service inquiries are handled efficiently, and customers have access to the products and services they need.
Outsourcing onboarding and training to a specialty vendor during a core conversion can bring numerous benefits, including not having to invest in short-term supplemental staffing and being able to leverage the vendor's resources and experience. This can save financial institutions time and money, as well as help ensure a successful conversion with minimal disruptions to the customer experience.
6. Solicit Feedback
Finally, it's important to get feedback from customers to ensure that the customer experience remains positive during and after the merger or acquisition. Financial institutions should make it easy for customers to provide feedback, whether it's through surveys, email, or other channels.
Gathering feedback helps banks identify areas for improvement and take action to address customer concerns. This can help to ensure that customers remain satisfied with the services and products offered, even during a challenging time like a merger or acquisition.
Navigating a merger or acquisition can be a challenging time for financial institutions and their customers. By prioritizing customer experience and implementing strategies like clear communication, maintaining consistency, investing in technology, training employees, and soliciting feedback, financial institutions can ensure that the customer experience remains positive and that customers remain loyal. By doing so, banks can come out of a merger or acquisition stronger and more successful than ever before.
---

Case Study Snapshot
Learn how Superior's Technical Assistance Center (TAC) gained a 100% CSAT score by seamlessly transitioning recently acquired Pioneer Bank clients to Sunflower Bank's online platform.
Overview
The Sunflower Bank/Pioneer Bank RDC migration project was launched to assist newly acquired Pioneer Bank clients in their transition to Sunflower Bank's online platform.
Project Goals
The primary goal of the project was to ensure that Pioneer Bank clients could easily migrate to Sunflower Bank's online platform without any disruptions to their banking activities.
The key objectives of the project were:
Uninstall legacy scanner drivers used by Pioneer Bank clients

Install new scanner drivers for RDC system to work seamlessly with Sunflower Bank's online platform

Test RDC system on Sunflower Bank's online platform to ensure it was functioning correctly

Achieve a good CSAT score
The Challenge
To ensure a smooth migration of Pioneer Bank clients to Sunflower's remote deposit capture system within a one-month timeframe with minimal disruption to banking clients.
Results
The project achieved a 100% CSAT score, with all clients expressing satisfaction with the new platform.
'The TAC specialist was very helpful and patient with this older person who doesn't get technology very well. He made it very easy and non-stressful. Made sure all was working before we finished. Very polite.' - Katy G.
'Great CSR, ease of deinstall & reinstall, platform is user-friendly. Quick and painless!' - Nicole W.
______________________________________________________
'We see our customers as invited guests to a party, and we are the hosts. It's our job every day to make every important aspect of the customer experience a little bit better..'
Jeff Bezos, Investor, Founder, and CEO of Amazon.com
With careful planning, the right strategy and a trusted vendor who understands the value of customer satisfaction, delivering a positive client experience during bank mergers and acquisitions is very achievable.
As specialists in customer experience, we understand the importance of a positive customer experience during core conversions, RDC conversions, ACH and wire platform upgrades and other system platform changes. With a long history of excellence in treasury management, banking practices, and customer experience, Superior's Technical Assistance Center is here to help you achieve your goals.