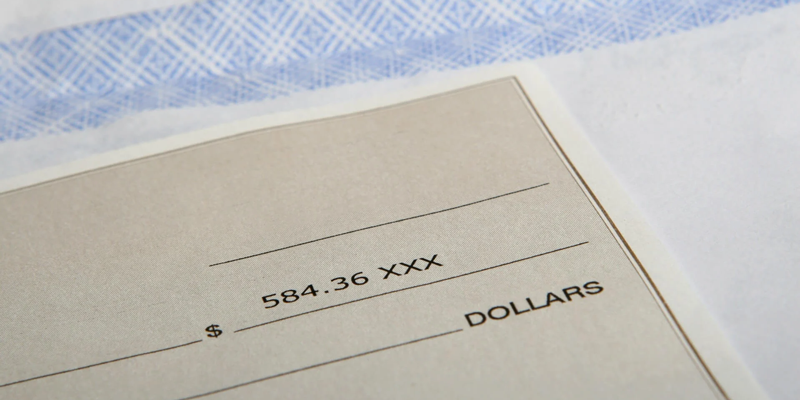 Despite an abundance of electronic payment methods – like credit and debit cards, ACH and mobile payments – checks remain a staple of the U.S. economy. When it comes to residential rent payments, for example, a staggering 90% of renters prefer paying by check.
Fortunately for today's property managers, there are technologies and services that make accepting and depositing checks as simple and streamlined as accepting electronic payments. Remote deposit capture (RDC), paired with the right check scanner for a small business, can drive cash flow improvements and better customer service.
Challenge #1: Managing Cash Flow Effectively
Businesses of all sizes already are reaping the benefits of RDC, slashing the time it takes to collect, post, deposit and receive available funds on check payments from days or even weeks, to now the end of day. This allows businesses to redeploy this savings of employee hours into the business and boosting its balance sheets.
RDC eliminates the hassles of bundling and delivering checks to financial institutions – a process typically constrained by its hours of operation and the length of line at the teller window. With RDC, all a property manager needs to do is drop tenant check payments into a check scanner. The scanner and associated software does all the heavy lifting. Tenants can be assured their payments will be processed quickly and efficiently, and property management companies can be assured of faster access to funds.
"This technological development has greatly improved the efficiency of property management and allows companies to get immediate access to their funds," Brenda said. "Now you can wait 24 hours or less for the money to be deposited into your account. It's a faster turnaround by far than the more traditional methods."
Challenge #2: Closing the Books Quickly
Does your back office slow down at the end of every month? Depending on the size of your property, there can be a tremendous number of transactions that need recorded and accounts that need balanced. Closing the books has long required more time than any property manager would like to spend, even when using online accounting software.
It might seem counterintuitive, but it's actually your hardware that can unlock the power of your software and make closing the books less of a chore. With the right check scanner that's certified with the big banks and accounting systems, keeping track of payments and balancing everything becomes a snap.
Spencer has seen firsthand what check scanners can do in terms of accounting speed. "Check scanners play a significant role in helping property managers close out their monthly books faster. Anything to do with accounting and the collection or availability of your money—everything becomes more efficient when you leave behind manual check entry and trips to the bank."
Find the Check Scanning Solution That Fits Your Business
Check scanners are available in the market today that fit the needs of property managers large and small. Epson, Panini, RDM and Digital Checks are just some of the check scanner brands that support batch or single check feeding and rapid-fire processing.
Of paramount importance, however, is selecting a technology hardware partner that can support your organization through the entire life of the scanner. You need a partner that will not only offers the proper check scanner for the volume of your property management business, but one that's available when needs arise after the sale, whether its cleaning supplies or a scanner repair. A business you can rely on to get things done quickly.
The right technology partner will help your property management business choose a check scanner solution that fits your business needs, at the right price – a solution that fits naturally into your existing accounts receivable routines and doesn't require any changes in the way tenants make rent payments to you today.
At Superior Press, personalized service sets our check scanner solutions apart. Schedule your call with Brenda Spencer today.