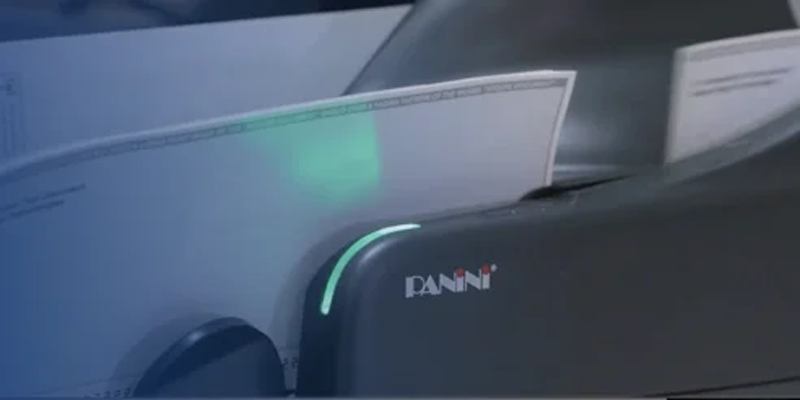 With accelerated clearing time and reduced processing costs, remote deposit capture (RDC) is an efficient and popular way to improve productivity and customer satisfaction. Fully understanding what remote deposit capture is, the benefits it brings and how to implement it, is important in order to take advantage of the numerous benefits of this technology.
What is Remote Deposit Capture?
Remote deposit capture (RDC) allows customers to scan checks and make bank deposits remotely without having to send paper checks to the bank. Remote locations could be your office or place of business. By scanning an image from the checks with a check scanner, instead of physically taking the checks to the bank, you get faster deposits with fewer errors. You can use a single feed scanner or batch feed scanner depending on the volume of checks you need to process per day.
What are the Benefits of Remote Deposit Capture?
In an increasingly digital age, RDC is a popular option that carries a host of advantages both to the financial institution and to the customer.
Remote deposit capture:
Provides greater efficiencies to the bank for inventory management
Automates a manual order processing system and as such decreases manual processing costs
Reduces instances of returned items and payment fraud
Improves customers' access to their deposits
Enhances cash flow from cash management operations
Improves availability of funds as RDC deposits typically become available faster than traditional paper check deposits
Eliminates transportation costs

What are the Risks Associated with RDC and How Can You Manage Them?
As with any new technology, RDC carries potential risks on top of those already associated with the traditional check deposit system. The policies and technology put in place, at its inception, have helped mitigate the originally perceived risks of allowing deposits via remote capture, and the benefits of offering RDC are huge.
We will walk you through the most common, potential risks that have been identified with RDC and the best practices in place that you can use to manage them.
1. Customer screening
Customer screening is the single most effective risk management technique that banks can implement when offering RDC. The bank will need to take into account whether the customer is a long-standing client or a new, relatively unknown customer.
Processes need to be put in place to ensure customers have minimum deposit balances to protect against items not clearing because of insufficient funds or fraudulent transactions. Banks need to assess the client's business and location, and take risk management precautions against higher risk industries such as offshore businesses and online gambling. Such businesses may need higher deposit balances or more rigorous audit procedures put in place.
2. Monitoring and reporting
Regular internal RDC service status reports are really important for banks planning to offer an RDC service. The reports should include:
All duplicate deposits
Total value of checks deposited daily via RDC
Number of checks deposited daily
Transaction dollar volume
Return item dollar volume
Number of checks rejected due to poor image quality
Reports need to be reviewed frequently to quickly address any discrepancies.
3. Vendor Screening
You can also outsource all RDC fulfillment services to a vendor who can manage all aspects of inventory management, order processing and automated billing for your bank. You will need to assess the track record of potential RDC vendors making sure they have a long, outstanding reputation. References must be checked and it is essential to look for vendors with an impeccable history of providing all aspects of RDC services. Training needs to be provided for all employees in the use of the new technology, either by the vendor or the bank.
4. Legal risks and controls to put in place
Many banks may have separate procedures for branch check and digital check deposits so while unifying in-branch check deposits and digital cash letters may sound like a minor tweak, it is one of the best ways to prevent fraudulent duplicate check deposits.
Digital checks can also carry a risk of fraud from forged endorsements, check alteration, poor image quality, fake checks and data breach. The best way to manage this risk for businesses using or planning to use RDC is to plan strategies and put in place procedures to minimize such risks in the first place.
The service agreement between the financial institution and RDC vendor should detail all the responsibilities of the vendor, the financial institution and its customers. Banks need to make sure that their customer agreements describe the procedures and policies that need to be followed at the customer's location and detail these arrangements in their terms and conditions including any operational procedures to reduce potential fraud.
5. Compliance risks and controls
The risk of breaking rules and regulations can potentially increase when communications between a bank and its customers become digital. However, digital technology can also be used to decrease such risks if managed correctly. Banks need to assess the extent to which using RDC can increase the possibility of fraud and develop policies, procedures and processes to manage these risks. Bank staff should also receive training to make sure they comply with any new policies.
The Advantages of Remote Deposit Capture Outweigh the Risks
RDC offers significant business advantages and the number of financial institutions offering RDC services, as well as the number of customers using these services, are on the increase. Being aware of the risks associated with RDC and how those risks can be managed is key when considering implementing this service.
Outsourcing some or all of your RDC fulfillment to a reputable vendor is an efficient way to access all the benefits of RDC and help manage its associated risks. Download our "Essential Guide to Outsourcing RDC Fulfillment" to understand the 6 reasons banks should rethink remote deposit capture and how you can outsource fulfillment of your RDC requirements.