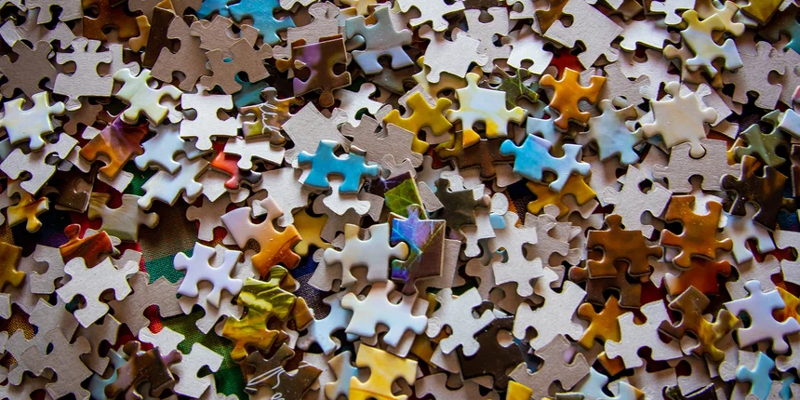 In 2019 alone, there have been over 160 bank mergers—and that's only as of September. As the financial landscape of the United States continues to evolve in the wake of Dodd-Frank, expensive regulatory risk programs have made the frequent mergers and acquisitions of regional banks a commonplace event. And while a merger might present a can't-miss opportunity for financial institutions looking to expand their customer base and create new efficiencies, no merger is without its risks.
Take, for example, a study by J.D. Power and Associates which found that customers are three times more likely to switch banks after their bank merges with another or is acquired. Mergers breed uncertainty among bank customers, especially corporate clients who rely heavily on the service they receive. All of this to say that any financial institution needs to pay close attention to their customer service during a merger.
Let's take a look at exactly what's at stake when customer experience suffers following a bank merger, the many reasons your customers may decide to switch banks, and what your financial institution can do to chart a confident path forward with solid service.
Bank Merger Attrition by the Numbers
According to one study by Deloitte, customer attrition does increase significantly after a bank merger, and it can happen quickly. The study found that 17% of customers whose banks had been acquired made the decision to move at least one of their accounts to another financial institution. Nearly two-thirds of those who had switched did so immediately, within one month of a merger's announcement.
And while that means a majority of customers may actually stick with their bank, it doesn't mean a large number aren't apprehensive about the long-term effects of a merger. The same study found that 31% of customers were still likely to switch banks within one year.
Why Do Clients Switch After a Bank Merger?
Whether customers jump ship immediately or wait to see if a merger is reason enough to make a change, there's a common theme: Uncertainty. It may not be one single motivator for a customer to go elsewhere, but the combination of several factors and the uncertainty they bring. Customers may be concerned about having a new website to navigate, a change in account numbers, or even the closure of their closest branch.
With corporate customers, however, the potential for negative experiences multiplies. Combine the potential for bounced checks and stalled deposits with the fear of diminished or inconsistent customer service. Small hiccups can result in much higher pain for businesses with a high amount of transactions, and that pain seems to be the primary reason these customers will take their transactions somewhere else.
Case in point: The same Deloitte study asked customers who switched banks following a merger for their top reason. The primary factor by far was the emotional experience of a change, driving 36%. Beyond that, service-related issues such as account service, convenience, lost services, poor communication, and migration issues collectively accounted for a further 33% of attrition in the study.
Steps to Offer a Consistent—Even Improved—Customer Experience During a Bank Merger
Taking a customer-centric approach to any bank merger is clearly the key to maintaining customer loyalty. Though there is plenty to be said about the finer details of fees and the product line a bank may offer on the other side of an acquisition, customers are most concerned with knowing they will continue to receive excellent, accessible service. According to industry experts, that comes down to three key areas of focus:
1. Good Customer Communication
The ABA Banking Journal recommends taking the time to chart each of your customer groups' journeys through the acquisition or merger to tailor your messaging to each group's pain points. For example, corporate banking clients won't just want to receive a cold list of instructions for migrating their accounts. They'll want to know what's in this merger for them: How will service improve? Will the merger result in lower fees, or more convenient branch locations? Be prepared to help your corporate customers see the benefits of converting.
2. Exceptional Customer Support
Mergers and acquisitions are big, complicated deals that result in major changes for everyone from your customers to your branch staff to your vendors. A conversion is a fork in the road that presents financial institutions with a good, if not forced, opportunity to evaluate their service vendors and make new decisions. Especially because staff will be extra busy with the work of converting customers, it's important to identify opportunities to maintain key customer service offerings without risking interruption. For example, if you can work with a single vendor that will own your treasury management services from top to bottom, it will leave an invaluable and positive first impression on corporate customers who will enjoy the convenience of a one-stop-shop for things like checks, endorsement stamps, and RDC scanner hardware.
3. Intentional Culture
Underpinning both the merger process itself and customer experience throughout the transition is a crucial element than can easily be overlooked: Culture. According to the Harvard Business Review, mergers that place a high priority on defining and maintaining a vision for a now-united organization result in teams that are more invested in that merger's success—and that has a significant impact on profitability. Just as it's critical to chart your customers' journeys through the bank transition process, it's important to identify the qualities of both organization that define what it feels like for a customer to be in a valuable relationship. Are these values clearly communicated to your team and customers alike? Do your vendors share those values? Just as you are utilizing channels like email and social media to convey the value propositions of the merger, make culture and shared values a central theme in your communications.
While bank mergers are now a frequent event, there's no true one-size-fits-all playbook for navigating a conversion successfully. What's most important is that you focus on the services your customers value most. Take active steps to not only maintain those services but improve them. Communicate the value you and your vendors can offer before, during, and long after any merger or acquisition.
At Superior Press, personalized service sets our mergers and acquisitions support programs apart. Click here to learn more and schedule your call with a product specialist to learn more.