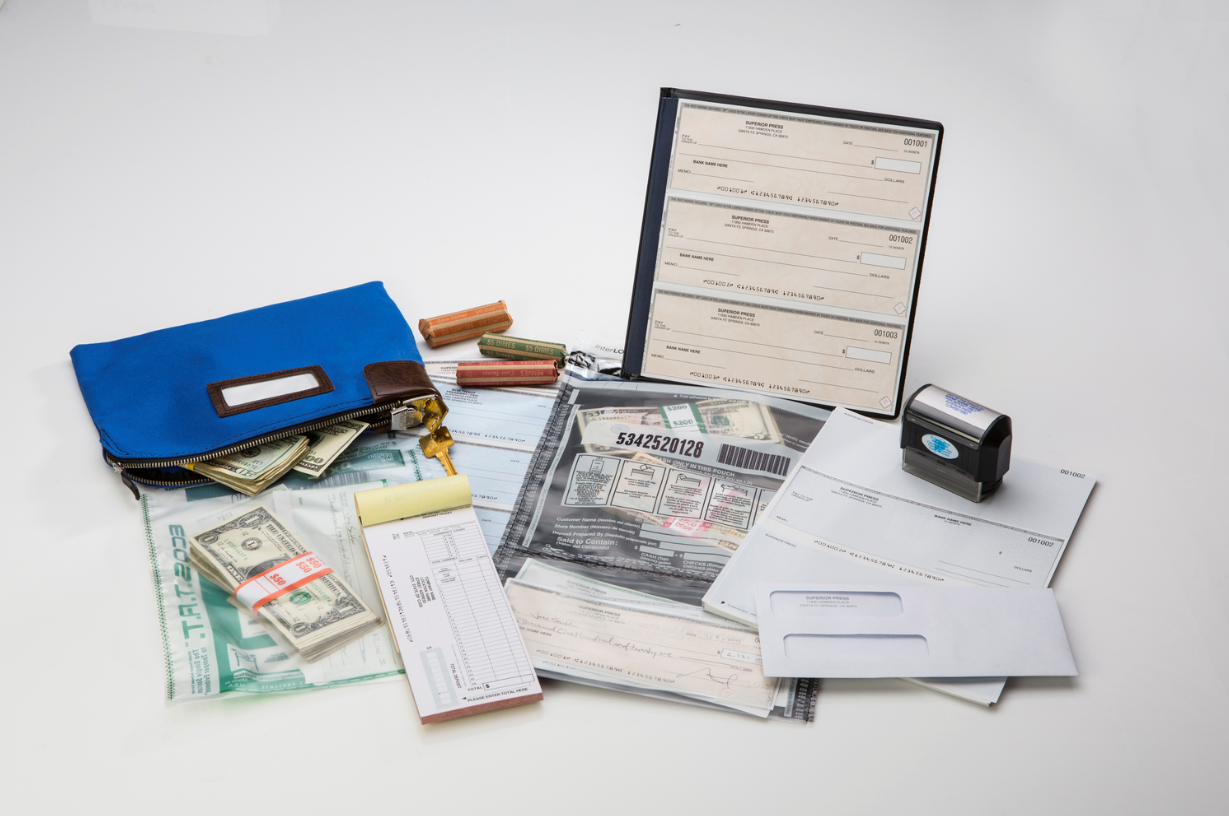 Introduction
In the realm of business operations, managing finances efficiently and securely is top priority. To achieve this, companies invest in treasury supplies, which are essential for safeguarding financial assets, improving financial transparency, and ensuring compliance with regulations. In this blog, we explore the significance of treasury supplies and discuss the key considerations when looking for a treasury supply vendor.
Understanding Treasury Supplies
Treasury supplies are a collection of tools and resources that help to manage, protect, and organize a company's financial assets and records. These supplies are crucial for businesses of all sizes and industries. The most common treasury supplies include:
Security Envelopes - tamper-evident, these envelopes protect sensitive financial documents and checks during transit.
Check Stock - high-quality check paper with security features to prevent counterfeiting.
Deposit Slips- preprinted slips used to streamline the process of making deposits to bank accounts.
Cash Handling Equipment – such as cash counters, coin sorters, and safes that efficiently manage physical cash.
Binders and Folders - organizational tools to store and manage financial records, such as receipts and invoices.
Tamper-Evident Bags – secure and temporary storage for cash, checks, and other valuable items.
Counterfeit Detection Tools - UV lights, pens, and machines that verify the authenticity of currency and documents.
Why Businesses Need Treasury Supplies
Treasury supplies give business owners or treasury managers more control over their company's money - increasing efficiency and cost savings. These resources also provide more detailed information and data to help decision-makers make better choices about resource allocation. Here are some specific benefits to utilizing treasury supplies:
Financial Security - treasury supplies are vital for keeping financial assets secure. They safeguard cash, checks, and sensitive financial documents, reducing the risk of theft and fraud.
Regulatory Compliance - businesses are subject to regulations that require secure handling of financial transactions and documentation. Treasury supplies help support compliance with these regulations.
Efficiency - the right treasury supplies can streamline financial processes, making it easier to manage transactions and financial records.
Professionalism - using branded, high-quality treasury supplies such as custom checks and envelopes can project professionalism to clients, partners, and employees.
Accuracy - tools like cash counters and deposit slips help minimize errors in financial transactions, reducing the potential for financial discrepancies.
Key Considerations When Purchasing Treasury Supplies
Invest in high-quality treasury supplies to ensure they serve their intended purpose effectively. Cheap or subpar supplies may compromise security and efficiency. Prioritize supplies with robust security features, such as tamper-evident seals and watermarks, to deter fraud and unauthorized access. Customizing your supplies to include your company logo, branding, and contact information can enhance professionalism and brand recognition. Choose reputable suppliers with a history of delivering reliable treasury supplies. Read reviews and seek recommendations from other businesses. While quality is important, you also need to consider your budget. Look for suppliers that offer competitive pricing or bulk purchase discounts. It's also imperative to find a vendor that can offer supplies that align with the regulations and standards relevant to your industry.
Conclusion
The procurement of treasury supplies is a fundamental aspect of responsible fiscal management for businesses. These supplies contribute to financial security, regulatory compliance, and operational efficiency. By carefully considering the quality, security features, customization options, supplier reputation, cost-efficiency, and compliance, businesses can make informed choices when buying treasury supplies. In doing so, they can better protect their financial assets, increase professionalism, and ensure accurate financial record-keeping.