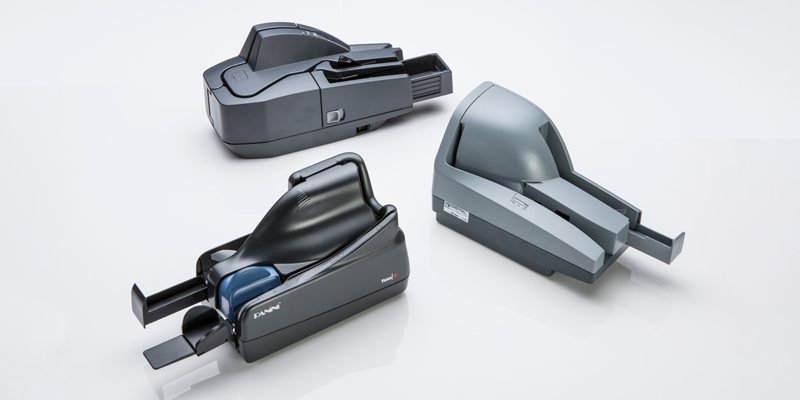 Original article written by: Patti Murphy
Original article published by: www.remotedepositcapture.com
RDC hardware deployments represent a profit center for financial institutions offering RDC services to business customers. But many FIs are leaving scanner sales and deployments to outside experts.
As remote deposit capture becomes more entrenched with financial institutions and their business customers, FIs are relying more on third party experts to provide and support scanner deployments.
"RDC hardware is a profit center for financial institutions," said Mike Shapiro, Vice President of Sales and Strategic Partnerships at Vecmar, which provides check scanner and other hardware solutions to FIs. And many FIs are keen on offering the latest generation of hardware (e.g.: driverless, wireless and networked devices). "But they don't really want to have to deal with support issues."
"There's been a huge shift," added Steve Traut, Senior Vice President of Sales at Superior Press, which provides RDC scanners and related treasury-management products to and on behalf of FIs "More and more banks [and credit unions] are telling us they don't want to be in the scanner business."
Instead, these FIs outsource the business to companies like Superior and Vecmar, which set-up FI-branded e-commerce sites through which businesses can order scanners certified for the FI's RDC offerings. "What I'm seeing is a shift to the self-service model," Traut said.
Today about 20%, or 500 of an estimated 2,500 scanner shipments a month by Superior Press are ordered through the e-commerce channel, compared to about 5% just 3 years ago, Traut said.
It's not a novel turn of events. Banks and credit unions, after all, are financial services organizations, and while technology is part of the service equation, technology fulfillment and maintenance are not what FIs typically embrace as core competencies. Many FIs, for example, have long outsourced ATM installation and maintenance.
The outsourcing option for scanner fulfillment initially was seen as a cost-effective approach to supporting small and mid-sized businesses, said Traut. However, "it really didn't take off." Chalk it up to sticker shock. So FIs moved to a subscription model for SMBs, which seems to be working. "What I'm starting to see now is that the big banks don't want to deal with scanners even for large corporate customers," Traut added.
The shift to a self-service model is about more than just selling scanners. "We provide a variety of support and implementation services," Shapiro said. "Advanced asset management and life cycle management is part of the package." Support services include how-to videos for business clients, on-site training, fielding client calls, advanced diagnostics and device monitoring, warranty work, even buying back and refurbishing scanners that have been taken out of service. "We handle all the things financial institutions really don't' want to do. We address these pain points so that banks can focus on what their business is," Shapiro said.
"We maintain a cradle-to-grave system of records on each scanner," Traut added. "We can run a report on any scanner at any time." Most FIs that deploy scanners themselves don't keep detailed records, Traut said. Often, when broken scanners get returned, an FI will rush out replacements and stow away the broken devices, leaving them with "a bunch of non-earning assets," he noted.
The Move to Plug-and-Play
And what scanner features are FIs most interested in? "Plug-and-play and driverless devices are starting to gain a lot of attention," said Traut.
"Wireless and networked scanners, and all-in-one devices that scan checks but also do other things like generate receipts," said Shapiro. "Manufacturers are embedding drivers and security features in scanners, which makes plug-and-play devices truly possible."
Network scanners are manufactured with online intelligence, the processing power needed to extract and format data, and the ability to communicate wirelessly with FI and client systems using Internet protocols. They also are operating system agnostic, which effectively renders the devices as plug-and-play black boxes.
What to Look for in Fulfillment Partner
So, what should FIs consider when looking for a scanner fulfillment partner? Here's a list of questions to help get the decision process rolling.
· Does the provider offer FI-branded e-commerce portals that business clients can use to order scanners?
· Can scanners be offered on a subscription basis, for outright sale, and/or a combination of these two approaches?
· How is billing handled – by the FI or the vendor?
· What training and ongoing support services are made available to business clients?
· How quickly does the vendor respond to support calls?
· Are scanner cleaning supplies and accessories part of the fulfillment offering?
· Are ongoing scanner maintenance and warranty options available?
· Does the vendor provide asset management services?
· Does the company provide detailed reporting on scanner deployments, warranty status etc.?
· Does it offer scanner buyback programs?
Click here to learn more about our RDC scanner fulfillment and maintenance options.