Learn how a smart safe program
can increase treasury revenue by 480% in 90 days

What could your bank achieve with a smart safe program?
We'd like to offer you the opportunity to find out more about how a smart safe program could revolutionize the way you perform remote cash capture.
The three most valuable takeaways you will learn during your free consultation
How bank-deployed smart safe programs can increase your revenue by up 480%.

How a smart safe program can become a sticky product.

How you can increase customer lifetime value by deploying a smart safe program.

Simply fill in this form to book a free consultation with our Vice President of Technology Solutions, Colin Holden.
Book your free expert consultation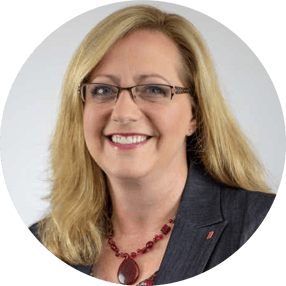 Andrea Smiddy Schlagel - Head of Treasury Services
1st Source Bank
"Our customers expected us to be a one-stop shop and that's what triggered us to deploy a smart safe program - and it has been hugely successful."
Learn from the leading expert in smart safe program deployment